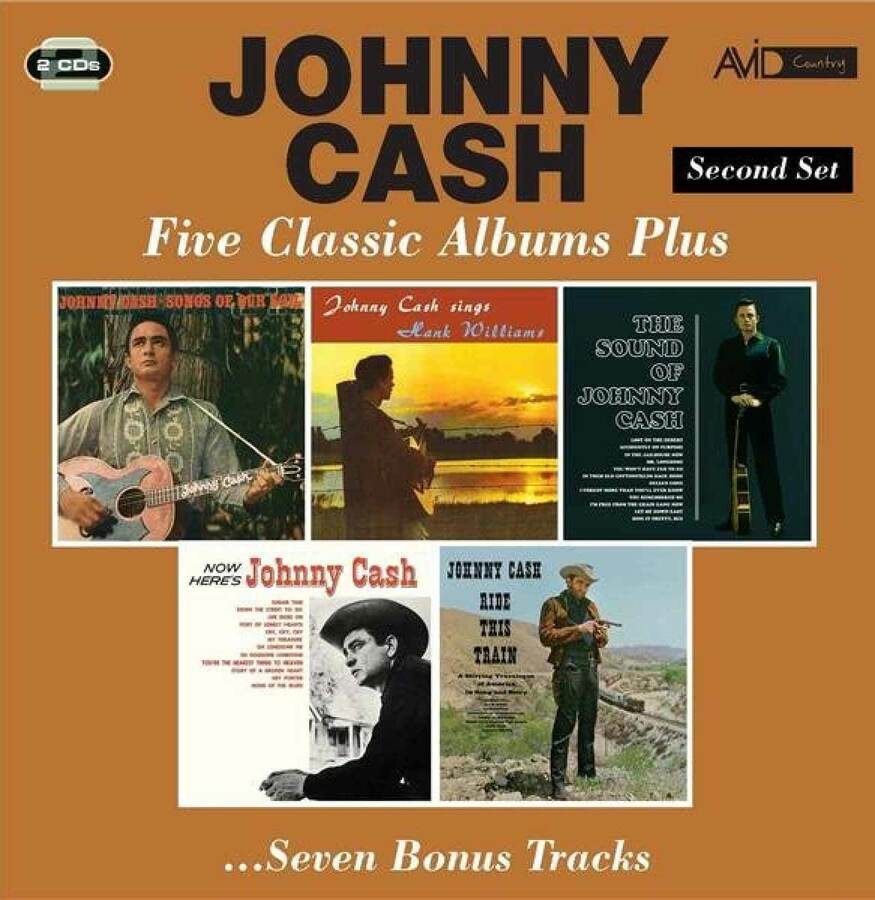 CD Album Johnny Cash - Five Classic Albums (2022). JOHNNY CASH box obsahuje 5 alb + 7 bonusů. JOHNNY CASH box obsahující alba 'Songs Of Our Soil', 'Sings Hank Williams', 'The Sound Of Johnny Cash', 'Now Here's Johnny Cash' a 'Ride The Train' se 7 bonusovými skladbami. CD 1 Album - Songs Of Our Soil 1. Drink To Me (Songs Of Our Soil) 2. Five Feet High And Rising (Songs Of Our Soil) 3. The Man On The Hill (Songs Of Our Soil) 4. Hank And Joe And Me (Songs Of Our Soil) 5. Clementine (Songs Of Our Soil) 6. The Great Speckled Bird (Songs Of Our Soil) 7. I Want To Go Home (Songs Of Our Soil) 8. The Caretaker (Songs Of Our Soil) 9. Old Apache Squaw (Songs Of Our Soil) 10. Don't Step On Mother's Ros...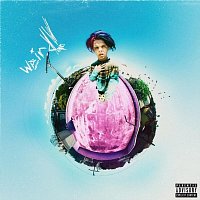 Yungblud (aka Dominic Harrison) se narodil před 23 lety v anglickém Yorkshire. Kytaru vzal do ruky poprvé ve dvou letech a už v deseti začal psát své vlastní písničky. Yungblud je známý tím, že ve svých textech vyjadřuje hlavní obavy své generace a zároveň ji pomocí své hudby sjednocuje a posiluje. Komunita fanoušků obdivující jeho otevřenou rock-and-rollovou zpověď sledovala Yungbludův vzestup od pozice zápasícího hudebníka žijícího v městském bytě v severní Anglii až po globální superstar, kterou časopis Rolling Stone nazval "pop-punkovým rebelem na misi". Své první EP vydal Yungblud v roce 2018 a hned tentýž rok jej následovalo dlouhohrající album 21st Century Liability. V roce 2019 vyše...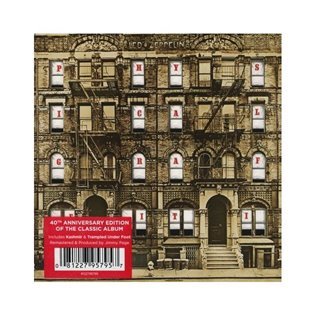 <p>Physical Graffiti je šesté studiové album anglické rockové skupiny Led Zeppelin, vydané v roce 1975 původně jako dvojalbum (obsahovalo 2 LP). V žebříčku časopisu Rolling Stone the 500 greatest albums of all time dosáhlo 70. příčky. Remástrované dvojalbum na CD jako replika vinylového balení. 6.album (1975)<br /><br /> Robert Plant - vocals<br /> Jimmy Page - guitar<br /> John Paul Jones - bass<br /> John Bonham - drums<br /><br /> Obsah alba:<br /> CD1<br /> 1. Custard Pie<br /> 2. The Rover<br /> 4. Houses Of The Holy<br /> 3. In My Time Of Dying<br /> 5. Trampled Under Foot<br /> 6...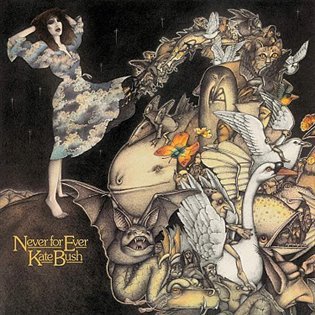 <p>Never for Ever je třetí studiové album anglické art rockové zpěvačky Kate Bush. Bylo vydáno v září 1980 a stalo se prvním albem Bushové na prvním místě a zároveň prvním albem britské sólové umělkyně, které se dostalo na první místo žebříčku UK Albums Chart. V rámci velké katalogové kampaně jsou všechna studiová alba Kate Bush poprvé zremasterována a v nové zvukové podobě znovu vydána na CD a LP.<br /><br /> Tracklist: <br /> 1. Babooshka <br /> 2. Delius <br /> 3. Blow Away <br /> 4. All We Ever Look For <br /> 5. Egypt <br /> 6. The Wedding List <br /> 7. Violin <br /> 8. The Infant Kiss <br /> 9. Nigh...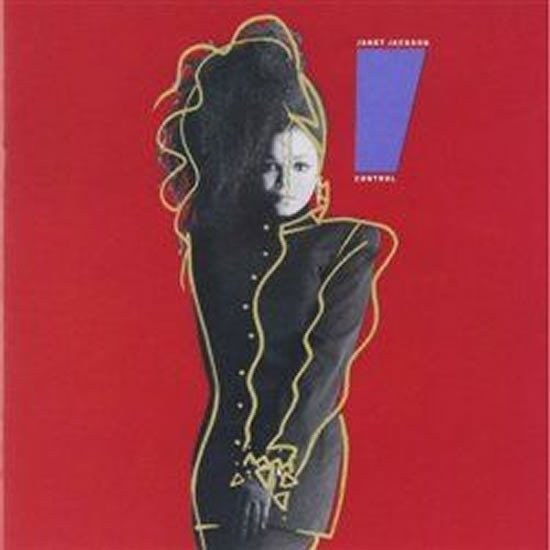 <p>"Free at last / Out here on my own," Janet Jackson sings on the title track of her 1986 blockbuster, Control, an album about personal liberation, romantic longing, and, of all things, sexual responsibility. After two albums of middling dance-pop that were comfortably in the Jackson family mold, Janet dropped in on the burgeoning Minneapolis funk factory of producers Jimmy Jam and Terry Lewis and came up with five top 10 hits, including the opening triad of "Control," "Nasty," and "What Have You Done for Me Lately," as well as the yearning "When I Think of You" and "Let's Wait Awhile," that rare song (considering some of Janet's hits to come) about not ...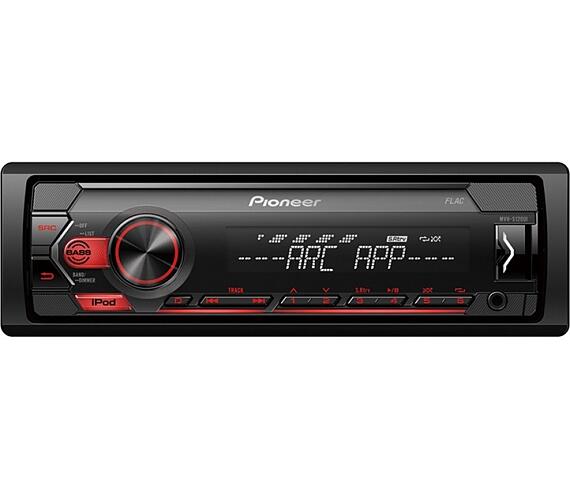 Go Digital.Specifically designed for digital music, the MVH-S120UI connects directly to your Apple or Android* smartphone and other devices via the front USB or Aux-In. This way you can listen to your favourite tracks, while charging the battery.*Android smartphones require Android 5.0 or later, up to 7.1.2, and the smartphone requires AOA (Android Open Accessory) 2.0.This short chassis stereo includes an on-board MOSFET 50 W x 4 amplifier, and for further expansion, it also has 2 RCA pre-outs at the back of the unit, allowing you to install extra amplifiers, speakers or subwoofers.Advanced Remote Control App (Pioneer ARC)- Pioneer's Advanced Remote Control (Pioneer ARC) app converts your c...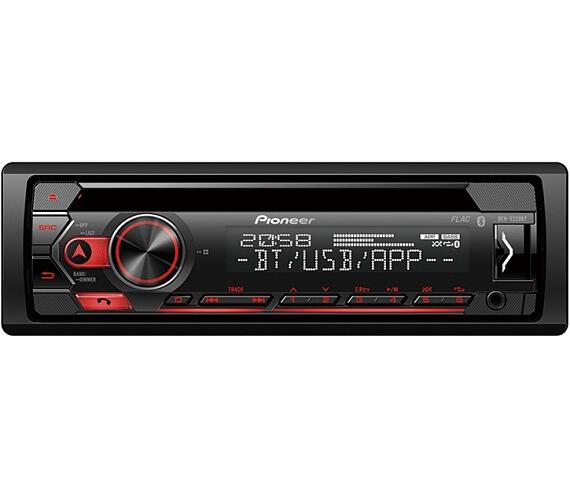 Smartphone connectivity and Bluetooth, in one!This 1-DIN Bluetooth receiver sets new standards in terms of audio performance and connectivity. Nevertheless, it's very easy to use and control.Bluetooth connectivity allows for safe and convenient hands-free calling, as well as wireless music streaming from your smartphone. Thanks to Pioneer's unique Advanced Sound Retriever technology, the sound quality will be as close to the original recording as possible. You can even connect two Bluetooth phones simultaneously.For Android smartphone users, simply connect your Android smartphone wirelessly (via Bluetooth) and safely enjoy Spotify (both for Free and Premium Spotify users) or the Pioneer Sma...