Cleo de Niele je pozvána na maškarní slavnost Boo Yorku, kde se oslavuje návrat magické komety. A samozřejmě, že nepřichází sama. Se svými přáteli ale nezažije jen legraci. Nefera chce totiž využít moc komety pro své vlastní záludné plány. Podaří se jim Neferu zastavit?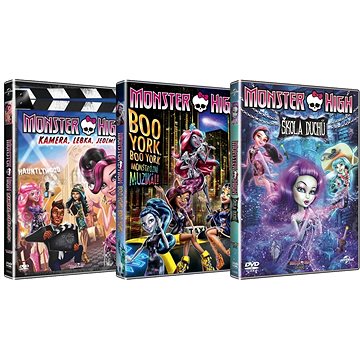 Film na DVD - Kolekce animovaných filmů určená pro každou správnou příšerku. Najde v ní filmy: Kamera, lebka, jedem!, Boo York a Škola duchů. MONSTER HIGH: Kamera, lebka, jedem! Když Draculaura dojde k přesvědčení, že je právoplatnou dědičkou upířího trůnu, vydává se se svými nejlepšími přáteli do Transylvánie na královskou korunovaci. Brzy ale pochopí, že cesta na královský trůn vůbec nebude jednoduchá. Příšerky musí nalézt starodávný předmět známý jako Upíří srdce, aby odhalily, kdo je skutečnou královnou upírů. Čeká je putování do dalekých zemí, plavba strašidelnou lodí a vše vyvrcholí v okouzlujícím Hauntlywoodu. Nastala ta pravá chvíle, kdy Draculaura konečně získá upírské schopnosti...
Publikace: The Little Ghost Who Lost Her Boo!. Perfect for Halloween! This New York Times bestselling read-aloud about a little ghost who tries to find her lost boo!--ideal for fans of Five Little Pumpkins and Room on a Broom. Little Ghost went out in the middle of the night and flew up to someone to give them a fright. She opened her mouth--but her BOO wasn't there! All that came out was a rush of cold air. I've lost my BOO! I've lost my BOO! Where has it gone? What will I do? Poor Little Ghost has lost her scary BOO, so she sets out on a nighttime hunt to find it. She searches high and low, but it's nowhere to be found! Will she ever find her lost BOO? With bold and gorgeous art accompani...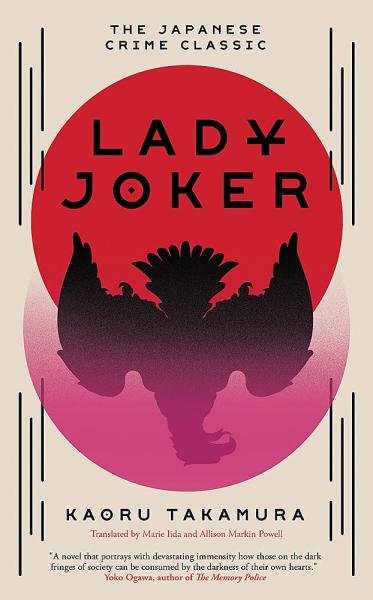 <p>'One of the great masterpieces of Japanese crime fiction and one of the must-read books of this or any year' David PeaceTokyo, 1995. Five men meet at the racetrack every Sunday to bet on horses. They have little in common except a deep disaffection with their lives, but together they represent the social struggles and griefs of post-War Japan: a poorly socialized genius stuck working as a welder; a demoted detective with a chip on his shoulder; a Zainichi Korean banker sick of being ostracized for his ethnicity; a struggling single dad of a teenage girl with Down's syndrome. The fifth man bringing them all together is an elderly drugstore owner grieving his grandson, who has died i...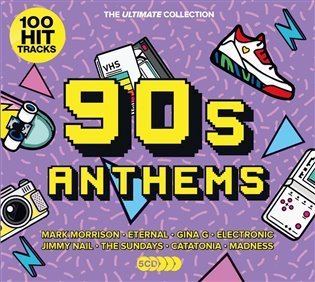 <p>Kompilace "Ultimate 90sAnthems" přináší na 5 CD rovných 100 skladeb z deváté dekády včetně hitů od takových jmen jako Kylie Minogue, En Vogue, Eternal, Jade, Seal, Roxettenebo Moloko. <br /> tracklist:<br /> CD1<br /> 1. Cher - Believe<br /> 2. Mark Morrison - Return Of The Mack<br /> 3. Jimmy Nail - Ain't No Doubt<br /> 4. Simply Red - Fairground<br /> 5. Snap! - Rhythm Is A Dancer<br /> 6. Color Me Badd - I Wanna SexYou Up<br /> 7. Eternal -Stay<br /> 8. Ultra Naté - Free<br /> 9. The Human League - Tell Me When<br /> 10. Kylie Minogue - What Do I Have To Do<br /> 11. Electronic -...