Out of order out of order cd import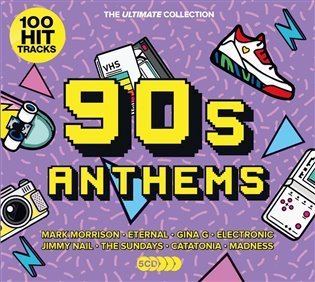 <p>Kompilace "Ultimate 90sAnthems" přináší na 5 CD rovných 100 skladeb z deváté dekády včetně hitů od takových jmen jako Kylie Minogue, En Vogue, Eternal, Jade, Seal, Roxettenebo Moloko. <br /> tracklist:<br /> CD1<br /> 1. Cher - Believe<br /> 2. Mark Morrison - Return Of The Mack<br /> 3. Jimmy Nail - Ain't No Doubt<br /> 4. Simply Red - Fairground<br /> 5. Snap! - Rhythm Is A Dancer<br /> 6. Color Me Badd - I Wanna SexYou Up<br /> 7. Eternal -Stay<br /> 8. Ultra Naté - Free<br /> 9. The Human League - Tell Me When<br /> 10. Kylie Minogue - What Do I Have To Do<br /> 11. Electronic -...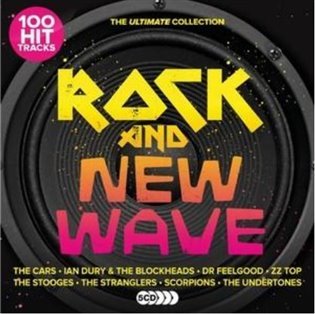 <p>Kompilace "Ultimate Rock &amp; New Wave" přináší na 5 CD rovných 100 skladeb žánrově zahrnujících pozdní šedesátá léta (Deep Purple, Iron Butterfly) rock poloviny let sedmdesátých (Dr. Feelgood, Hawkwind), britský (The Damned, The Stranglers) i americký punk (Ramones, Richard Hell &amp; The Voidoids) a novou vlnu (Ian Dury &amp; The Blockheads, Television). Je zde také americký metal zosmdesátých let (FaithNo More, Skid Row), britský alternativní rock (Echo &amp; The Bunnymen, The Jesus &amp; Mary Chain) i skladby nových romantiků inspirované "novou vlnou" (A Flock Of Seagulls, The Associates) společně srockery let devadesátých (The Darkness, Terr...