Publikace: The Fallen Angel : A Spy´s Past Casts a long Shadow - Silva Daniel. Gabriel Allon, master art restorer and assassin, returns in a spellbinding No.1 New York Times bestselling novel. For all fans of Robert Ludlum. Bruised and war-weary following his secret war to bring down a terrorist mastermind, Gabriel Allon returns to his beloved Rome to restore a Caravaggio masterpiece. But early one morning Gabriel is summoned by his friend and occasional ally Monsignor Luigi Donati, the all-powerful private secretary to the Pope. The broken body of a beautiful woman lies beneath Michelangelo's magnificent dome. Donati fears a public inquiry will inflict more wounds on an already-damaged...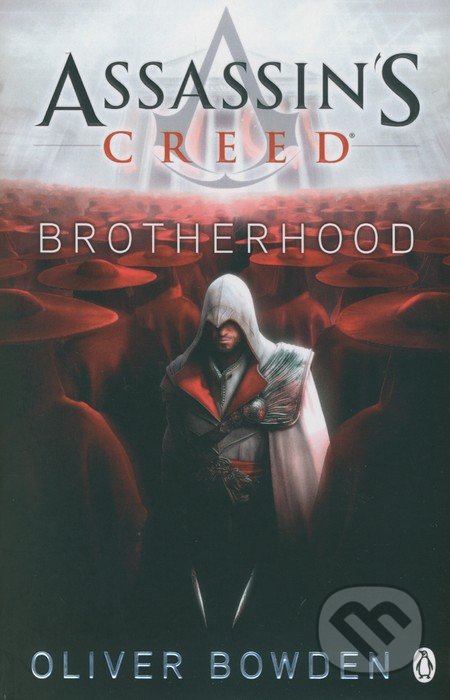 Assassin's Creed: Brotherhood is the thrilling novelisation by Oliver Bowden based on the game series. 'I will journey to the black heart of a corrupt Empire to root out my foes. But Rome wasn't built in a day and it won't be restored by a lone assassin. I am Ezio Auditore da Firenze. This is my brotherhood.' Rome, once mighty, lies in ruins. The city swarms with suffering and degradation, her citizens living in the shadow of the ruthless Borgia family. Only one man can free the people from the Borgia tyranny - Ezio Auditore, the Master Assassin. Ezio's quest will test him to his Assassin's Creed: Brotherhood - Oliver Bowden od authora Oliver Bowden a nakladatelství za skvělé ceny na e-sho...
Publikace: Nine Lives - Steel Danielle. Nine Lives is a thought-provoking story of lost love and new beginnings, by the number one bestseller Danielle Steel. After a carefree childhood, Maggie Kelly came of age in the shadow of grief. Her father, a daredevil pilot, died when she was nine. Maggie saw her mother struggle to put their lives back together. As the family moved from one city to the next, her mother warned her about daredevil men and avoid risk at all cost. Following her mother's advice, and forgoing the magic of first love with a high school boyfriend who she thought too wild, Maggie married a good, dependable man. Together they had a son and found happiness in a conventional s...